02 Apr
£400 – Various gifts of fruit and hand cream delivered to local Care Homes and Haslemere MIU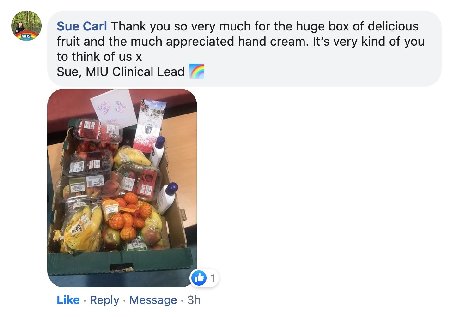 01 Apr
£250 – Scrubs 4 NHS – making and donating PPE to local NHS staff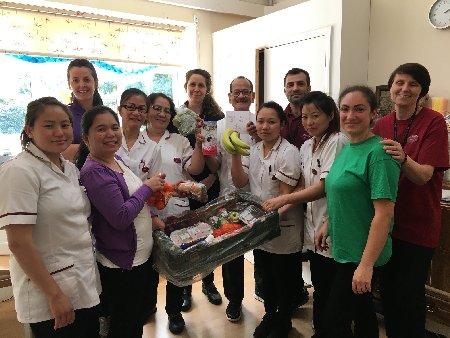 03 Mar
£1,000 – Haslewey For Community Meals – "Meals on Wheels" during Covid-19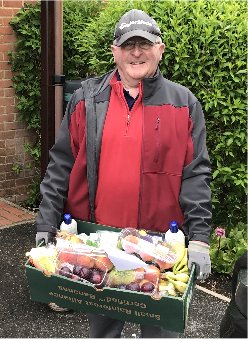 25 Jan
£1,800 - Shottermill Infants School to buy new audio-visual equipment.
17 Jan
£1,206 – Friends of Grayswood School for a maths enhancement project.
15 Jan
£1,726 – Haslemere Youth Hub for point of sale and computer ancilliaries to allow better financial control.
11 Dec
£1,200 – Haslewey for a new deep fat fryer to help it as part of the new kitchen refurbishment.
08 Sep
£500 - Wey Hill in Bloom - to help volunteers maintain and keep planted this area of the town.
12 Jul
£2,800 - Haslemere Youth Hub – for tables and chairs and benches essential to this centre which opened in April 2019 for youngsters in Haslemere.
07 Jul
£1,000 Haslewey – Hard of Hearing - Specific grant to allow a hearing aid clinic to use the community centre.
03 Jul
£1,000 British Legion Beacon Hill – For the restoration of community use tennis courts at the Royal British Legion.
01 Jul
£1,000 – Beacon Hill School – Grant to allow a wildlife project to go ahead restoring a pond in the school grounds.
28 Mar
A £500 grant awarded to Woolmer Hill School for Orchestra Day
29 Jan
A £2000 grant awarded to Crossways Counselling
26 Jan
A £1500 grant awarded to Three Counties Money Advice - Debt Counselling
25 Jan
A £220 grant awarded to HHH Concerts for an Outreach Day
23 Jan
A £500 grant awarded to Waverley Ensemble to support Classical Music
21 Sep
A £800 grant awarded to Haslewey for Christmas Lunch
11 Aug
A £500 grant awarded for WW1 Festival of Flowers
13 Jun
A £1000 grant awarded to Shottermill Infant School
12 Jun
A £1000 awarded to Hindhead Lunch Club
06 Jun
A £1000 grant awarded to Camelsdale Guides and £700 awarded to Hindhead 2nd Guides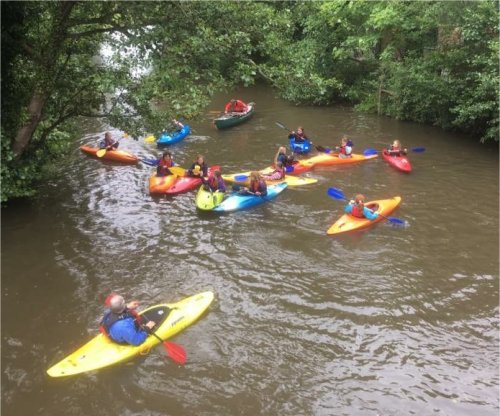 13 Mar
A £770 grant awarded to Haslemere Sports Association for Create A Star
05 Mar
A £500 grant awarded to Camelsdale School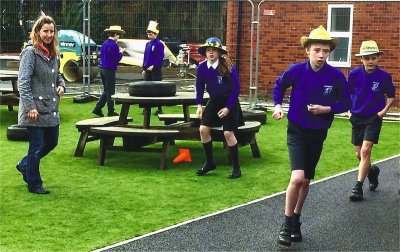 18 Feb
A £500 grant awarded to the Great War Memorial Flower Festival entitled "Haslemere Remembers", to be held at St Christopher's Church, Wey Hill in September 2018 commemorating one hundred years since the end of the Great War.
10 Dec
A grant of £300 awarded to A Place to Be Youth Group to support new activities and support services for young people. Awarded the sum of £1400 to Haslemere & District Community Centre [Haslewey] in support of a collection of 6 week starter courses offerin
28 Aug
£800 was awarded to Sport Haslemere to support the Sport for All event encouraging more people to be active and to enjoy a rich variety of sport for all levels of ability.
20 Jun
£1000 awarded to Woolmer Hill School for an activities and community support week with a range of enrichment activities to develop key skills and support in the local community.
Apply For Funding
If you would like to apply for funding please download an application form and return it.
By post to:
The Haslemere Penny Ha'Penny Trust,
c/o The Town Hall,
High Street,
Haslemere.
GU27 2HG
or by email: admin@thehpht.org.uk